Continuous Rice Cooker | Fujimak
Same Quality Rice Everytime
Continuous Cooking Without Waiting
Stackable - To Save Space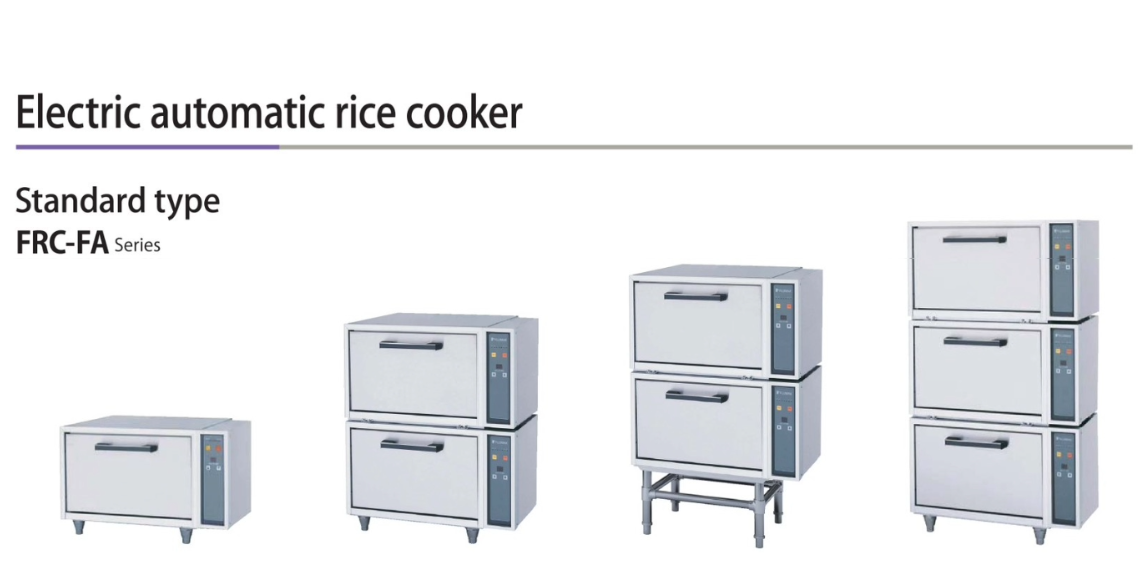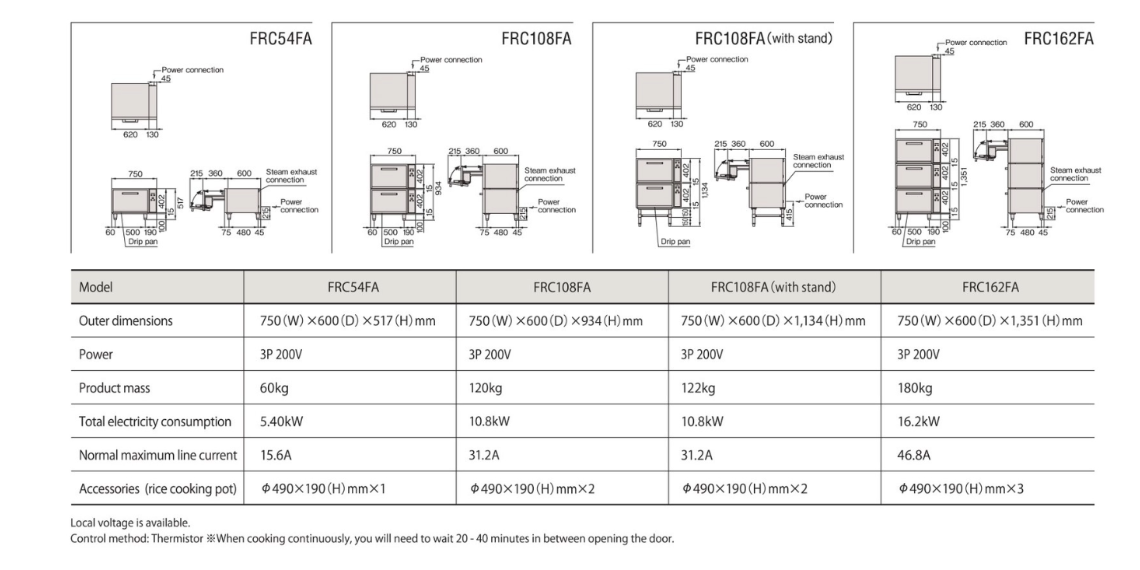 Features:

---
- Ensure Stable Deliciousness Features Fujimak's original Steam Catch System that stops the cooking process at the optimal timing, as well as a cooking adjustment function and steam function. Not only can it automatically operate, but it can be set to manually operate to any time or heat.

- More Comfortable Cooking Uses a roller sliding system for smooth rice cooking pot removal. The base unit has a solid construction, and the operator panel is centralized at the top. The two and three deck models are designed slightly lower than the standard type. This reduces the burden of raising and lowering the pot from the top deck, which can make work safe and easy.

- High Heat Efficiency & Highly Durable Heater Comes with our original heater that is highly heat efficient and durable against vibration and impacts. Provides delicious rice any time, all the time.
---
Why FUJIMAK RICE COOKER is better than any REGULAR ELECTRIC/GAS RICE COOKER ?

| | Fujimak (Electric) | Electric Rice Cooker | Regular Gas Rice Cooker |
| --- | --- | --- | --- |
| | | | |
| Quality | Consistent Quality Everytime. Steam sensor accurately sense and start cooking timer. | Inconsistent because heat distribution is only on the bottom side, and its less powerful. | Good quality, but not meant for continuous cooking. |
| Capacity | Approx. 30 Cups (2.8-5.0 kg/unit) | Approx. 20-24 Cups | Approx. 20-30 Cups |
| Cooking Time | 40 minutes cooking time including steaming function. | Takes up to 40-50 minutes for large batches | Takes up to 30-40 minutes for large batches |
| Continuous Cooking | Yes. Uses Steam sensor and Steam Catch System to stop cooking process at the optimal timing. | No (The sensor needs to cool down before cooking the next batch.) | No (The sensor needs to cool down before cooking the next batch.) |
| Hood | Hood is NOT required | Hood is NOT required | Hood is required |
Download Spec Sheet